INFINITI Financing Information

Understanding Financing Your Car
Most consumers need financing to buy a car. The most common type of car financing is financing obtained through, or from, a dealership. Most dealership financing involves a contract with the dealer. Consumers also may arrange for their own loan over the Internet or directly from a finance company, bank, or credit union.
This brochure explains dealership financing and can serve as a guide as you evaluate your own financial situation before you finance a new or used car.
Research to Do Before You Arrive at a Dealership
Determine how much you can afford. Get a copy of your credit report so you are aware of what creditors will see. Any negative information can affect your ability to get credit and/or your finance rate. And if there are any errors, you can have them corrected or removed from your report. Information about how to contact the major credit bureaus is included at the end of this brochure. Find out your credit score (www.myfico.com). Identify the type of car you need. Check buying guides, the Internet, and other sources to find out the price range and other information for the car you want to buy. Compare current finance rates being offered by contacting various banks, credit unions, or other lenders. Compare dealer quotes and non-dealer quotes; there may be restrictions on the most attractive rates or terms from any credit source.
If You Encounter Financial Problems

Talk to your creditors if you experience difficulties making your monthly payments. Explain your situation and the reason your payment will be late. Work out a repayment schedule with your creditors and, if necessary, seek the services of a non-profit credit- counseling agency. Know your obligations. If you fail to make your payments as agreed, a creditor or assignee may have the right to repossess and sell your car to pay off any outstanding balance on your account. If the car is sold for less than what is owed, you may be responsible for the difference.

Federal Laws That Govern Dealership Financing

Truth in Lending Act - requires that, before you sign the contract, creditors give you written disclosure of important terms of the contract such as APR, total finance charges, monthly payment amount, payment due dates, total amount being financed, length of the contract and any charges for late payment. Equal Credit Opportunity Act - prohibits discrimination related to credit because of your gender, race, color, marital status, religion, national origin or age. It also prohibits discrimination related to credit based on the fact that you are receiving public assistance or that you have exercised your rights under the federal Consumer Credit Protection Act. The ECOA also gives you the right to receive written notice of the reasons you are denied credit if your application is rejected. For more information on federal credit regulations and consumer rights, contact:

Federal Trade Commission Washington, DC 20580 Phone: (877) FTC-HELP (382-4357) Web site: www.ftc.gov Federal Reserve System Washington, DC 20551 Phone: (202) 452-3693 Web site: www.federalreserve.gov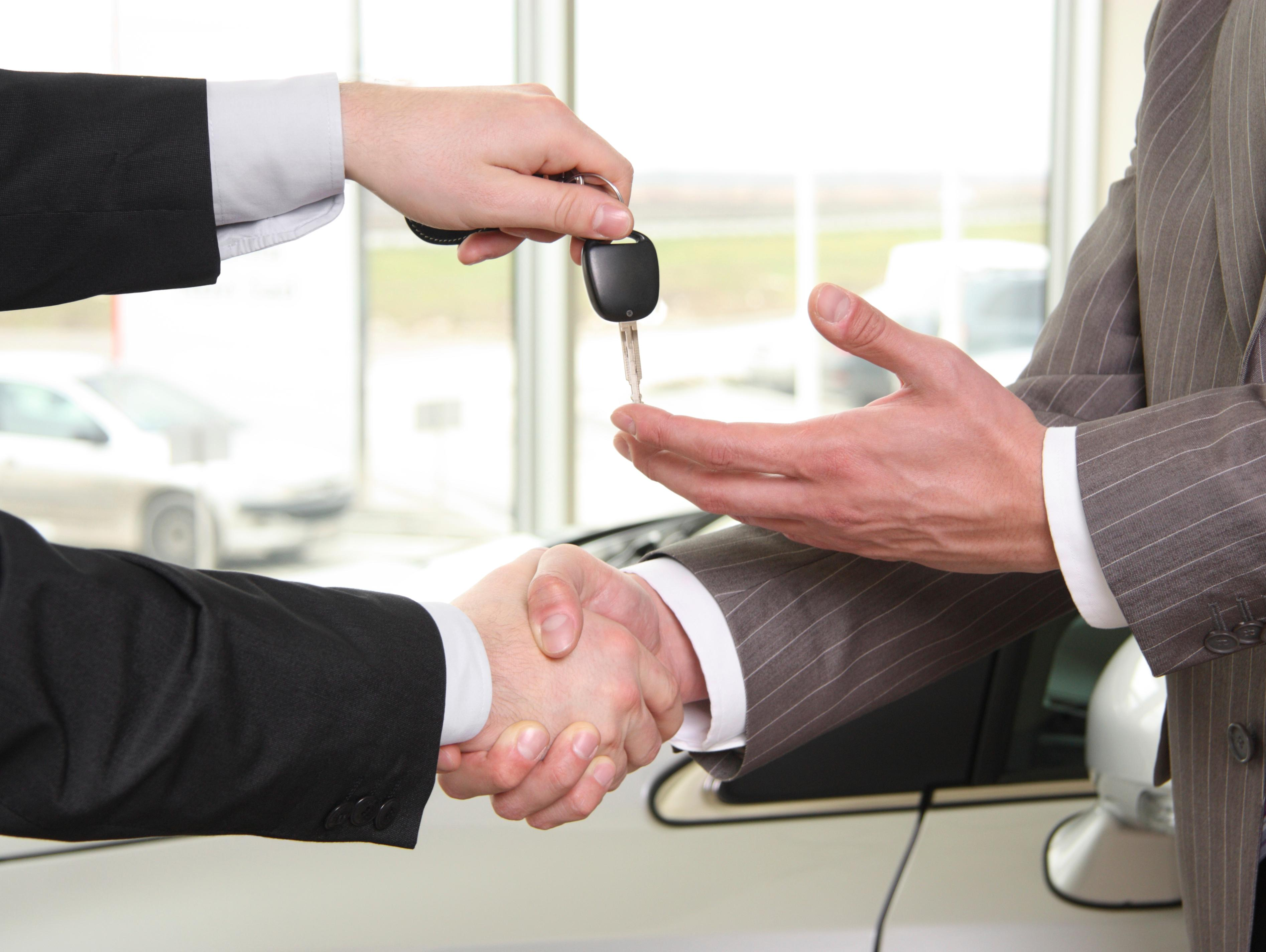 State Laws

Some state laws may provide you with additional rights. For information on these laws, contact your state's consumer protection agency or Attorney General's office (Web sites: www.naag.org or www.consumerlaw.org ).

Getting Your Credit Score and a Copy of Your Credit Report

You can get a free copy of your credit report with your credit score once each year by contacting the following: Web site: www.annualcreditreport.com Phone: (877) 322-8228 You can also obtain your credit information by contacting one of the three major credit bureaus or the Fair Isaac Company:

Equifax Credit Information Services P.O. Box 740241 Atlanta, GA 30374-0241 Phone: (800) 685-1111 Web site: www.equifax.com Experian P.O. Box 2104 Allen, TX 75013-2104 Phone: (888) 397-3742 Web site: www.experian.com TransUnion, LLC P.O. Box 1000 Chester, PA 19022-1000 Phone: (800) 888-4213 Web site: www.transunion.com Fair Isaac Company www.myfico.com

Remember..When Visiting the Dealership

Stay within the price range that you can afford. Negotiate your finance arrangements and terms. Consider carefully whether the transaction is best for your budget and needs. Understand the value and cost of products like extended service contracts, credit insurance, or guaranteed auto protection, which are not required. If you don't want these products, don't sign for them. Read the contract carefully before you sign. You are obligated once you have signed a contract. Don't sign documents that are blank or are missing information about the terms of your purchase. Don't drive off the lot in the car you are buying until you've completed the financing process.

Know the Key Terms Before You Sign

Amount Financed - The dollar amount of the credit that is provided to you. Annual Percentage Rate or "APR" - The cost of credit for one year expressed as a percentage. Assignee - The bank, finance company, or credit union that purchases a contract from the dealer. Credit Insurance - Insurance that pays the scheduled unpaid balance if you die or scheduled monthly payments if you become disabled. As with most contract terms, the cost of optional credit insurance must be disclosed in writing, and, if you want it, you must agree to it and sign for it. This insurance is not required. Down Payment - An initial amount paid to lower the amount financed. Extended Service Contract - Protection on specified mechanical and electrical components of the car that supplements the warranty coverage that may be provided; this protection is not required. Finance Charge - The cost of credit stated as a dollar amount. Fixed Rate Financing - The finance rate remains the same over the life of the contract. Guaranteed Auto Protection (GAP) - Protection that pays the difference between the amount you owe on your car and the amount you receive from your insurance company if the car is stolen or destroyed before you have satisfied your credit obligation. This protection is not required. Monthly Payment Amount - The dollar amount due each month to repay the contract. Negotiated Price of the Vehicle - The purchase price of the car agreed upon by the buyer and the dealer. Variable Rate Financing - The finance rate varies and the amount you must pay changes over the life of the contract.