CIRCLE INFINITI NJ Exclusive AutoAwards Program

Privileges to Fit Your "Drivestyle"TM
"Drivestyle". A new term that acknowledges every client's specific driving expectations and lifestyle. Whether accelerating through ground hugging turns or arriving in style for an enchanted evening, each of our finely presented vehicles offers an exceptional experience as different as the clients who drive them. Our exclusive AutoAwards Program has become synonymous to the manner we service and interact with every guest. AutoAwards offers a word of exclusive rewards and benefits beginning with finely-tuned services and valuable savings completed with an array of unique protection and appearance programs. Always understated, yet uniquely beyond compare. And for those like you, who dare not be compared, our Platinum level membership offers the ultimate in privilege, protection and savings. We invite you to enjoy the benefit of becoming a CIRCLE INFINITI AutoAwards member.
Earning Points With CIRCLE INFINITI AutoAwards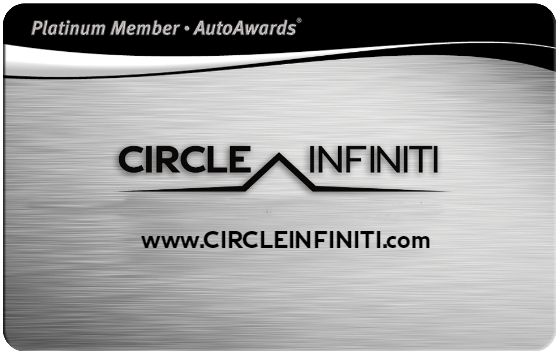 Platinum Membership
Platinum Membership is included with every new or certified pre-owned INFINITI purchased or leased.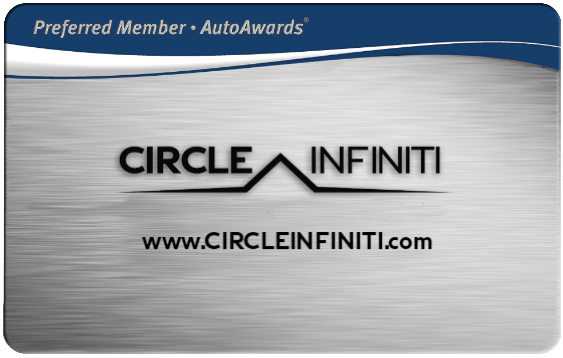 Preferred Membership
Preferred Membership is offered to our INFINITI Service Customer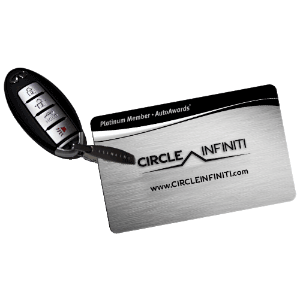 With the swipe of your membership card or key tags, You will earn 10% of all qualified customer pay purchases made in our service or parts departments in AutoAward Points.
Each point earned is redeemable at CIRCLE INFINITI .
All points are fully transferable to friends and family.
Platinum level members enjoy upgraded redemption privileges, valued at up to 2,500 in points and Preferred Service level members can redeem up to 2,500 in points at CIRCLE INFINITI.
With every swipe you are eligible to earn Reward Gift Certificates redeemable at Circle INFINITI.
With either membership you can take advantage of Special Offers from our partner Merchants.
Your Sales Consultant will gladly furnish you with all the details of this Circle INFINITI EXCLUSIVE program.